Holly Lodge employees over 80 compassionate and hard working people all striving to provide exemplary care.
The team won the 2019 Excellence and Innovation in Dementia Care Award at the national Caring UK event hosted on Friday 15th November at the Athena in Leicester.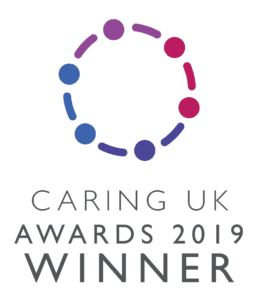 Judges described Holly Lodge as, "Heartwarming. Making residents and relatives smile is the daily goal at Holly Lodge. They are continuously striving to improve and it is clear that this luxury care home is designed with the service, views and needs of people living with dementia at its core." These are the reasons why the Holly Lodge team won.